Co-Owners: Todd C. Gray & Ellen K. Gray
Chef d' Cuisine: Colin McClimans
Private Dining: Chelsea Zinkgraf
Off-Site Events: Ellen Kassoff
---
Chef Todd C. Gray & Ellen Kassoff Gray: Since opening their first restaurant in Washington, D.C., the highly acclaimed Equinox, more than a decade ago, Todd Gray and Ellen Kassoff Gray have risen to the top of the city's vibrant culinary scene. In addition to developing a reputation as one of the area's most passionate hospitality and philanthropic duo, Todd and Ellen's shared passion for inventive interpretations of American cuisine, sophisticated style, and standards of excellence have garnered them wide recognition and success. Harvest Moon Hospitality Group, their growing hospitality portfolio, includes two restaurants and a catering company, as well as partnerships with leading brands and institutions. Todd has been Culinary Director for Sheila Johnson's Salamander Hotels & Resorts since 2000. In 2011, he and Ellen partnered with the Corcoran Gallery of Art to reinvent the museum's café, now known as Todd Gray's Muse at the Corcoran.
The two published their first book, The New Jewish Table (St. Martins Press), in 2013. The book examines the couple's culinary and personal lives and reveals how rewarding the sharing of two people's traditions — and meals — can be. Todd and Ellen's partnership in and out of the kitchen is the ultimate demonstration of their love of food and a desire to bring people together. Ellen, the ultimate multitasking wife/mother/entrepreneur, wears many hats, overseeing the operations, marketing, and management of their growing hospitality enterprises. In the kitchen, Todd crafts imaginative delights and serves as a mentor to up-and-coming culinary talent. Together, they oversee a staff of more than 120 dedicated employees, many whom have been with them since the beginning.
As pioneers in the movement promoting regionality and seasonality, Todd and Ellen use their culinary creativity and enlightened leadership to inspire change and build the community. They are among D.C.'s leading advocates for sustainable agriculture and fisheries and for humanely raised animals, and they embrace and encourage stewardship of the Chesapeake Bay area's natural resources by supporting regional producers that champion sustainable practices. In 2013, Chef Gray became a board member of the Norwegian Seafood Council, a promoter of healthy, sustainable fishing methods. The two expect their staff to make a difference in the community and lead by example: As a part of First Lady Michelle Obama's "Chefs Move to Schools" program, Todd and Ellen were recognized by White House for their dedication to promoting healthy lifestyles for elementary students and their families.
The couple has been recognized with numerous industry accolades over the years, including the Restaurant Association Metropolitan Washington's RAMMY Award for Best Fine Dining Restaurant for Equinox in 2008, and Foodservice Leaders of the Year by Food Service Monthly in 2011. They have also garnered applause from The Wall Street Journal, The New York Times, CNN, Southern Living, The Washington Post, Town & Country, Gourmet Magazine, Newsweek, Time, and Travel & Leisure.
---
Chef Todd Gray: From the seasonally inspired dishes he creates every day, to the numerous charities he has supported over the years, to his undeniable influence on the city's palate, Chef Gray's impact on Washington, D.C.'s culinary scene is immeasurable. Many of the top toques in the nation's capital have been shaped under his calm and patient tutelage.
His background in classical French and Italian techniques, proclivity for invention, and unflappable kitchen leadership has made Chef Gray a sought-after culinary mentor and an influential leader in the world of D.C. gastronomy. A longtime advocate for sustainable agriculture, he has worked tirelessly with local farmers to develop fresh, organic produce and other ingredients for his kitchen, including custom-grown beef.
Chef Gray has earned numerous awards for his kitchen artistry and inspired menu combinations. He has received five nominations for the James Beard Foundation's Best Chef, Mid-Atlantic Award, and in 2011, after eight nominations, he was named the Restaurant Association of Metropolitan Washington's 2011 RAMMY Chef of the Year.
Raised in Virginia, Chef Gray studied at the University of Richmond and graduated with honors from the Culinary Institute of America. After the CIA, he worked at a number of fine dining restaurants, where he was able hone his craft, refine his technique, and develop his kitchen philosophy prior to launching Equinox.
Cook with Chef Todd Gray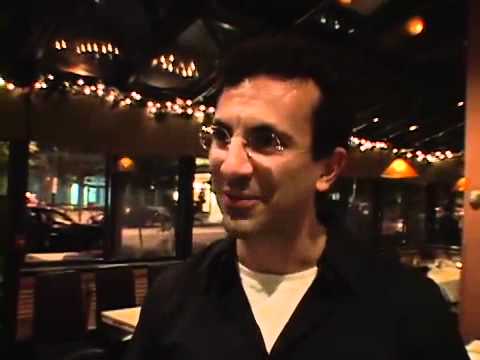 ---
Ellen Kassoff Gray: A consummate manager and marketing professional, Kassoff Gray has achieved top-tier status among Washington, D.C.'s hospitality movers and shakers. Groomed for success via years of experience in gourmet food sales, economics, and program management, Kassoff Gray manages operations and community involvement for all the Harvest Moon Hospitality Group enterprises. She was named Manager of the Year by the Restaurant Association of Metropolitan Washington in 2007, and in 2009 she received the Women Chefs and Restaurateurs (WCR) Golden Fork Award for Front-of-the-House Excellence.
A native of D.C., Kassoff Gray began her ascent in the food business after earning an economics degree from the University of Maryland in 1986 and studying abroad at the University of London. After working on Wall Street for several years, she moved back to the nation's capital and took a job with Sysco, the largest food purveyor in the U.S., combining her business background and fascination with food. The most productive sales call she ever made was to a young chef named Todd Gray.
Balancing work and activism, she serves on the boards of the Washington Humane Society and the Washington Jewish Community Center. As creator of the annual Sugar and Champagne charity event, she combined her concern for animal welfare and culinary inclinations, bringing together D.C.'s finest pastry chefs and wine purveyors to benefit the Washington Humane Society. To date, the popular and fashionable event has raised more than $800,000. Always a community advocate, Kassoff Gray opened D.C.'s Capitol Harvest on the Plaza (CHOP) Farmer's Market, a showcase for local eco-friendly farmers and the city's best chefs. She also assisted in organizing the Certified Humane Program, which she is helping to gain national attention. A longtime mentor for women chefs and restaurateurs, she is also a member of Les Dames d'Escoffier International.
Click here to read Ellen's Guide to Loudoun County. (PDF 33 MB)
---
Colin McClimans: Native Washingtonian Colin McClimans is a true competitor; and in the kitchen, that's a good thing to be. It takes stamina. It takes tenacity and the ability to work under the heat of pressure; and of course, it takes talent. So it's not surprising that this former college Lacrosse champion took his inspiration to one of the District's finest restaurants, Equinox.
"I have always been a competitive person and I knew from a young age that I never wanted to sit at a desk and work in an office, McClimans says. "I wanted to feel the heat and the pressure of my job I think in those situations is where you see someone's true character. I loved the service and the rush you got from a busy night."
McClimans brings his passion for the personal touch, love of everything from breakfast foods (and even the occasional Oreo) to sweetbreads and thirst for reaching an even higher level in his craft to Equinox's team where he now serves as sous chef.
Colin began what would be his future vocation at a tender age at the family's stove with his parents—both good home cooks. He became interested not only in the food, but in restaurants—how they worked; the comradery of the kitchen; the team effort—ever the consummate sportsman. While coaching sailing in Ohio at the age of 12, he began working in a kitchen of a local eatery in the evening—and a career was born.
He has worked in some larger kitchens, but it was the call back home to his favorite city, Washington, DC and the thought of a more focused kitchen and accomplished Executive Chef which brought him to the acclaimed restaurant—and his philosophy fits right in:
"Work hard and take pride in your work. Your reputation and the quality of your work will always be looked at by customers and chefs. Never give anyone a reason to question your work. Hold yourself to the highest standards and you will succeed."